ICOSSE 2013
3rd International Congress on Sustainability Science & Engineering
Kingsgate Marriott, Cincinnati, OH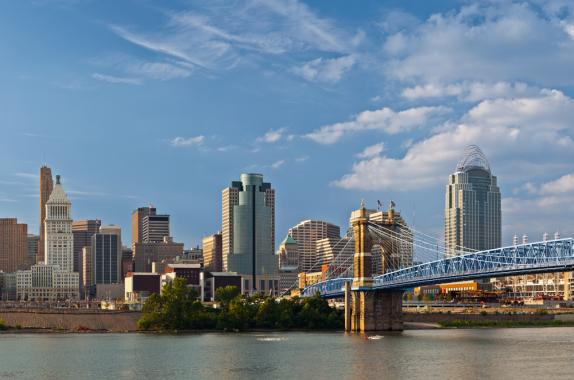 The purpose of the Congress is to exchange emerging ideas about ways and means of protecting the environment and its resources so that humans can achieve sustainable development and societal benefits through generations. The Congress will provide a common platform for researchers and practitioners of various physical and ecological sciences, engineering fields, economics, and social sciences. The focus will be on managing natural resources and industrial sustainability from a systems perspective using scientific and engineering innovations.
ICOSSE '13 will be organized on three key themes in sustainability—Water Sustainability and Innovative Technology, Sustainable Manufacturing, and Sustainable Energy.
Water Sustainability and Innovative Technology
Ensuring a sustainable supply of safe and useful water is one of the most critical resource management issues facing the United States and the world. Multidisciplinary, big-picture thinking at the regional and corporate level, combined with macro- and microscale strategies, plans and actions at the local and plant level, are needed to meet this challenge. ICOSSE '13 will highlight public and private sector research, advances, and technology improvements that can help meet these needs.
The conference will also address the 100th anniversary of federally-sponsored water research in Cincinnati, Ohio and the role regional public-private partnerships can play in the proliferation/implementation of sustainable water practices.
Sustainable Manufacturing
Companies increasingly look forward to new ways to making more efficient use of resources, ensuring compliance with domestic and international regulations related to environment, safety and health, and enhancing the marketability of their products, processes and services. While the trend on implementing sustainable manufacturing practices continues to grow, so do the implications for global competitiveness and leadership in manufacturing. ICOSSE '13 will highlight cutting edge research, technology development, federal and private sector advances in sustainable manufacturing.
Sustainable Energy
A unique aspect of ICOSSE '13 is the focus on integration of sustainable energy and energy efficiency in water technologies and sustainable manufacturing. Energy efficiency and renewable energy are usually considered the twin pillars of sustainable energy. The continued quest for sustained supplies of energy and roles of technologies for energy use efficiency improvement and GHG emission reduction will be featured.
Conference Topics
Conference topics (including but not limited to) address:
Plenary session on industrial sustainability pathways and programs by invited industry leaders
Sustainable materials, products and process design
Sustainable manufacturing and supply chain strategy
Sustainable nano-manufacturing
Sustainability assessment, LCA, and decision making tools
Sustainable built environments
Infrastructure for energy and resource utilization efficiency
Technology for water sustainability and management
Sustainable energy
Integrated sustainability: engineering, social & behavioral sciences, and economics:

Sustainable, robust, resilient infrastructure development
Adaptive engineering and societal change
Advances in alternative transportation energy and storage (e.g., biofuels, electric)
Advances in non-fossil fuel power generation (e.g., solar, bio-mass)

Design for sustainability (including sustainability metrics)
Standards, regulations, and protocols for sustainability applications
Opportunities for education and training and internal collaboration:

Comprehensive curricular development
Credentialing and interdisciplinary degree tracks

Sustainability practice in industry:

Sustainable natural resource management
Sustainable manufacturing: metrics and methodologies for implementation

Green chemistry and engineering for products and processes
Sustainable materials and product development
Product life cycle assessment
Transformation strategies from lean to green to sustainable manufacturing involving 6R's :

reduce, reuse, recycle, recover, redesign and remanufacture
Proceedings
Proceedings of the 3rd International Congress on Sustainability Science & Engineering are now available: