ICOSSE '18: Industry, Innovation and Sustainability
7th International Congress on Sustainability Science & Engineering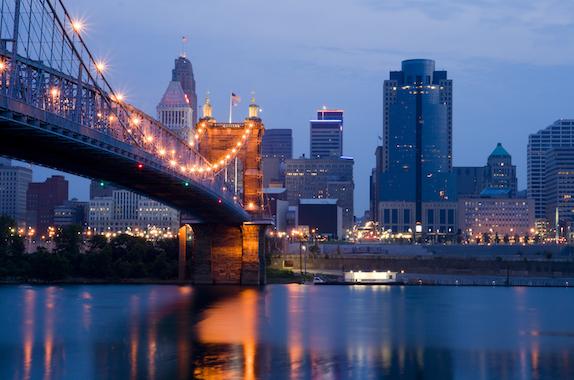 ICOSSE '18: Industry, Innovation and Sustainability
The 7th International Congress on Sustainability Science & Engineering serves as the international platform for innovation in sustainability science and engineering. Focuses include industrial and environmental sustainability areas such as manufacturing, bioproducts, & resilient socio-environmental systems. Download Brochure
ICOSSE '18 is chaired by:
Raymond Smith, U.S. EPA
David Shonnard, Michigan Technological University
Wendy Young, Chemstations, Inc.
Featured Speakers
Bhavik Bakshi, Ohio State University
Heriberto Cabezas, U.S. Environmental Protection Agency; Pazmany Peter Catholic University
Mike Gromacki, Dixie Chemical
Oliver Kroner, City of Cincinnati
Haresh Malkani, CESMII
Andrew Mangan, Business Council for Sustainable Development
Nabil Nasr, REMADE
Ignasi Palou-Rivera, RAPID
Subhas Sikdar, U.S. Environmental Protection Agency (retired)
Emily Tipaldo, American Chemistry Council
Tracy Young, The Dow Chemical Company
The Congress will focus on the following themes in sustainability:
Food, Energy, Water, and the FEW Nexus:
Food, energy, water, and their intersections offer fertile ground for breakthrough advances toward sustainability, while simultaneously older technologies and focus areas (fracking, water systems, etc.) reemerge to prominence.
Industrial Innovation:
Sustainable manufacturing, circular economy, environmental product declarations, and life cycle assessment highlight the broad area of industrial innovation, where product, process, and system areas are the focus of efforts on the economic, environmental, and social aspects of sustainability.
Bioenergy Sustainability:
A multi-disciplinary systems approach is essential for development of a sustainable biofuels and bioenergy sector. This track within ICOSSE '18 will explore innovative solutions to socioeconomic and environmental challenges and opportunities for commercialization of emerging advanced biofuels and bioenergy.
Modeling and Simulation:
Evaluating the sustainability of new or existing systems, processes, or products involves modeling methods and simulation tools that vary widely in levels of scale and detail. Examples in this area include high-level ecosystem health and community resilience down to process life cycle assessments and even individual product design.
Select presenting authors will have the opportunity to submit a manuscript to be considered for publication in a special issue of Environmental Progress & Sustainable Energy.